Cotswold Roller Hire Ltd (CRH) was founded in 1965 as one of the pioneers in the construction equipment hire market;
providing specialist knowledge in the hire of compaction equipment to the construction and civil engineering market
From our eight regional depot locations we are able to provide a truly national coverage with a local service level.
Modern Fleet – Our rental fleet is one of the most up to date currently available in the United Kingdom.
Nationwide coverage – covering the whole of the United Kingdom, we have depots in Evesham, Andover, Bridgend, Essex, County Durham, Plymouth, Sheffield and Wigan.
Innovative technologies – We are continuously improving through innovation, with our latest development being a remote operated 120 vibratory roller in 2021. This eliminates the need for a operator to be placed in potential danger when having to provide material compaction in enclosed spaces or other potentially hazardous situations.
David Wales
Has been Chairman of CRH since its inception on 15th January 1965. He is therefore the longest serving employee of the company. Despite retiring as an active participant in the daily management of the business in May 2015 he maintains a keen interest in the company's activities.
Neville Thomas
Managing Director, originally joined the company as an outside service engineer. He later joined Benford and became Development Engineer and Service manager, before returning to CRH as Technical Manager and then Technical Director. In 2005 Neville took over as Managing Director.
Vikki Wales
Joined the company in 2012 to manage the implementation of a new, integrated hire and accounts system and later undertook her present position as a Director. She had previously worked for Ringway, RCS, WSP Civils and Amey.
Roger Slater
Joined the company in 1985 and was made Hire Manager in 1992. In June 1994 he became a Depot Manager, and became a Director in July 2007.
Peter Austin
Was apprenticed at Witham Depot in 1983. He worked his way up to Workshop Manager, and in 2005 accepted the job of Technical Manager, based at Evesham, when Neville became Managing Director. In July 2007 he became Technical Director.
Jeff Aldridge
Joined the company as Technical Sales Representative at Wigan depot in January 1999 but left to join another company in 2001. He rejoined us, as New Business Manager in January 2006, and became Marketing Director in July 2007.
Dean Watkin
Joined CRH having worked for Birse and A Plant and in 2012 took over the role as the HSEQ Manager responsible for the company's quality, environmental, and safety policies and practice. Dean holds a diploma in applied Health and Safety awarded by NCRQ and is also a member of International Institute of Risk and Safety Management and a graduate member of IOSH.
Tom Parkes
Joined CRH as an apprentice fitter in March 2011, since completing his apprenticeship Tom's career within CRH has taken off, first as a fitter, then workshop foreman before becoming the depot manager at our Andover depot. Tom then progressed to become the Company's first National Transport Manager in March 2020 since then he has been instrumental in the Company's successful accreditation to FORS Silver. Due to Tom's unique experience within the Company his role has, as of March 2021 been expanded to that of the newly created National Transport and Operations Manager.
Will James
Joined CRH in September 2013 having worked for Terex for many years, he became the Office Manager at our Evesham Head Office in December 2016. In recognition of the work Will does in administrative support, not just to the Evesham office but to the whole Company, Will's role changed as of March 2021 to become the Company Secretary, a role he has taken over from Vikki to allow her to concentrate on looking after the Company's finances
Adam Hunt
Joined CRH in February 2013 as an Area Sales Manager for Sheffield depot after working for a number of plant and tool hire companies previously. In 2017 Adam took on a newly created role as National Account Manager. As of March 2021, Adam has taken full responsibility of the sales department and all aspects of sales within CRH.
Managing Director
Neville Thomas: 07778 331 968
Sales Director
Adam Hunt: 07791 788 391
Director
Vikki Wales: 01386 830 354
HSEQ Manager
Dean Watkin: 07960 014 979
Sales
Jeff Aldridge: 07969 149 104
Operations Director
Tom Parkes: 07860 260394
Office Manager & Company Secretary
Will James: 01386 830354
CRH Plant sponsored Pro Kart wins for the second time this year at Whilton Mill international kart circuit in Northampton, well done guys. The next
Read More »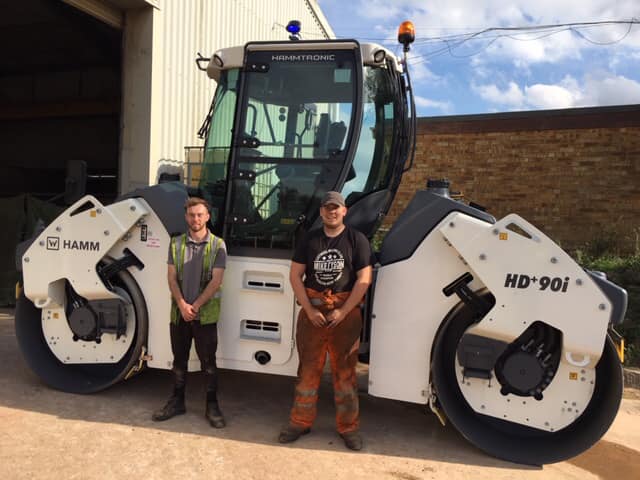 We require Plant Fitters throughout the company, if you want to join our team then please get in touch on 01386 830354.
Read More »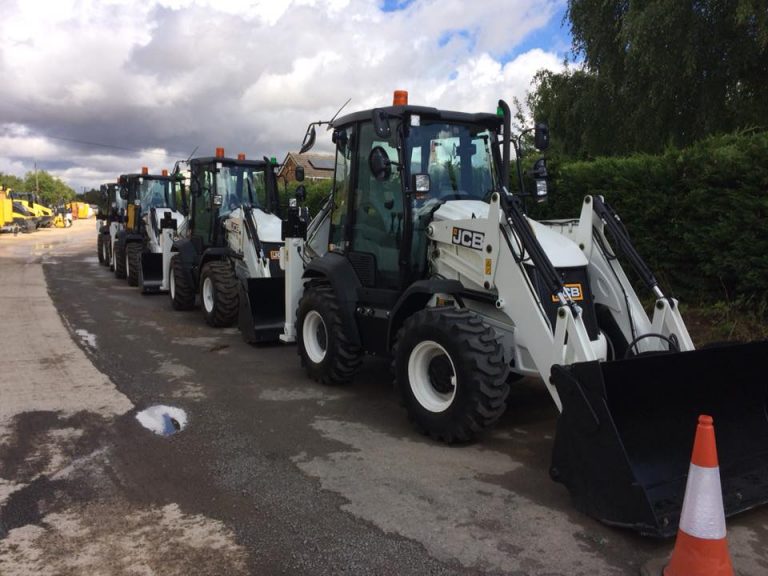 We have increased our fleet of JCB 3cx Compacts to meet our customers demands, we can fit all the machines with the required safety modifications.
Read More »